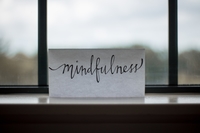 Dialectical behaviour therapy (DBT) is a special type of cognitive behavioural therapy that was developed to help treat those with borderline personality disorders. It was first introduced by psychologist Marsha M Linehan in the 1980s and is also used to treat other types of health disorders.
This type of treatment is a cognitive-behavioural approach that emphasizes psychosocial aspects of treatment that will help those that are more sensitive to emotional situations in relation to romance, family, friendships and relationships.
Dialectical behaviour theory suggests that some people's arousal levels in certain situations can be increased to a much higher rate than the average persons, which creates a great level of mental stimulation, leading to long periods of time to return to baseline arousal levels. Sometimes, people that are diagnosed with borderline personality disorder experience extreme swings in their personal emotions, and could somewhat be viewed to be jumping from one crisis to another. As many people are unable to understand their emotions and reactions, they do not have many choices when it comes to coping with these sudden surges of emotion. The introduction and use of DBT has made it possible for people to get help, and successfully resolve or contain their emotional spurts.
Characteristics of DBT
There are a few main characteristics to consider when it comes to this type of therapy. Firstly, support-orientated help can be employed to help a person identify their strengths and help them build upon what they have recognised, consequently leading to the ability to feel better about themselves.
The next characteristic is a cognitive-based view that helps identify thoughts, beliefs and assumptions that seem to make harder. Some of the thoughts clients may feel include anger, frustration, feeling the need to be perfect at things, thinking of ways for life to be more bearable and much more.
Finally, the collaborative characteristic requires close attention to relationships between staff and clients. This will encourage clients to work out their problems in relationships, while the therapist will help. Dialectic behavioural therapy will ask people to complete homework assignments and role play interaction with others, as well as learning skills to help you sooth yourself when upset. These skills are incredibly important and can be taught over weeks, reviewed as homework and referred to in group sessions.
Sessions to help clients that wish to experience the benefits of DBT are able to combine individual weekly sessions with group talks that will soon have positivity running through your mind, helping you to overcome the issues you are concerned about.