Featured Listings UNDER Blogs and Personal Sites
Showing 1 to 13 of 13
< Back 1 Next >

Colwyn Bay, Conwy
This is our guide to cigars from around the world, including Cuban, Dominican and Nicaraguan producers.

, Conwy
The CNC Directory is a free online Directory aimed all businesses involved in the CNC Engineering industry.

, Conwy
The Coffee Choice Guide takes a look at Coffee Bean from around the world as well as Coffee Machines and Coffee Brands.

Greenford, Middlesex
There are three types of Control Cables are used in the field of process automation CY Cable, YY Cable and SY Cable.

,
Find well established and talked about businesses on your doorstep.

Deganwy, Conwy
GBD is an Internet Directory that is designed to get results for the businesses on the directory and provide maximum usability for visitors. All listings are highly optimised for search engines.

,
Luxury Lifesyle shows what fine living is all about. An inside to luxury acitivites, hobbies and things to have is all covered and regulary updated. Suggestions for your next luxury buy, activity or visit is all covered in hope to help you find the luxury things in life that you suit.

,
My World Tours travel blog will offer you information on destinations within the United Kingdom, certain features of different places that may be of help or interest and anything else that you could need or want to know!

,
Property Place blog aims to supply you with information on developing, construction, modification, restoration, selling, buying and letting when it comes to property. Hopefully you will find the information you need here at this blog.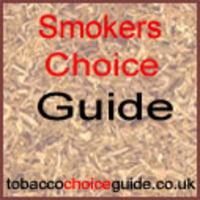 , Conwy
The Smokers Choice Guide is an extensive guide to various tobacco products, tobacco growing regions, and the history of tobacco. You will find this guide very informative

,
UK Business Service blog offers information on business services within the United Kingdom that are reputable and reliable and offer fantastic deals. There is a great wealth of inforamtion on the blog that anyone will find of interest.
,
The UK Technology and Industrial blog is the place to read up on all the latest news in the technology and industry sectors, with reccomendations to certain products and businesses a big help for you finding a reputable place to do business.

,
World Cup Wines is a leading authority online for wines for the world cup. Find out the best wines to enjoy for the World Cup finals & read about the history of the teams in the World Cup & the wines they produce. Buy selected wines online as well.
Showing 1 to 13 of 13
< Back 1 Next >