Featured Listings UNDER Health & Beauty
Showing 1 to 7 of 7
< Back 1 Next >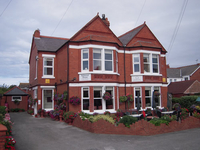 Rhyl, Denbighshire
Balmoral House is a long established quality care home set in a pleasant cul-de-sac in a much sought after area of Rhyl, a seaside town in North Wales, the home provides and ideal environment for those who wish to spend their retirement years in the comfort and security of a caring family atmosphere.

,
Dialectical Behaviour Therapy (DBT) was developed as a form of therapy for those who might be suffering with depression and Borderline Personality Disorder.

Hartford, Cheshire
A holistic expert based in Cheshire who can help you to relive stress...

Trefriw, Conwy
Homeopathy has been in use for almost 250 years and is a method of treatment that can benefit everyone from new-born babies to the elderly. From acute and first aid symptoms to palliative care.

Denbigh (Dinbych), Denbighshire
The Parc Clinic. Our main treatments are Osteopathy and Acupuncture, and have been offering these services for 17 years. We also offer Homeopathy, Medical Herbalism, Counselling and Bowen Therapy.

Bangor, Gwynedd
Paula Shears Therapy
provides a wide range of Holistic therapies including
Reflexology
,
Holistic & Swedish
,
Deep Tissue
and
Sports Massage
,


Bangor, Gwynedd
Welcome to TH1 Hairdressing and Beauty. A place where you can truly relax in opulant surroundings while being pampered by highly qualified staff.
Showing 1 to 7 of 7
< Back 1 Next >