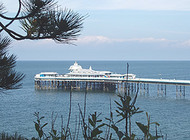 Moving To North Wales
North Wales Property is very reasonable when compared to prices in other parts of the UK. With such lovely surroundings you are bound to have a great lifestyle. On top of this, increased regeneration of places like Llandudno, Rhyl and Colwyn Bay means that a lot of city amenities are in the area.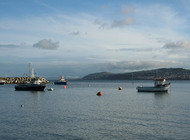 Benefits of Living In North Wales
Fantastic local scenery.
Historic walls and Castles in Conwy and Caernarfon.
Quiet, yet busy local area.
Llandudno has a mixture of popular high street stores and local shops and cafes.
Good nightlife.
Venue Cymru recently opened in Llandudno which had such established acts as Manic Street Preachers, Stereophonics, Status Quo, McFly, The Doves and Ian Brown, as well as classical music, musicals and Stand Up Comedy.
The world-renowned Faenol Festival, organised by Tenor Bryn Terfel in Caernarfon. A mixture of classical and popular music has seen acts such as Shirley Bassey, Westlife, Girls Aloud and Michael Ball.
The growing Popularity Wakestock Festival in Abersoch, which features a mixture of up and coming acts, established acts and Wakeboarding. Past acts have included Feeder, The Zutons . Athlete, Kosheen, The Ordinary Boys, Goldie Lookin' Chain, Hundred Reasons, Judge Jules, Seb Fontaine, The Undertones, Reef, Wheatus, Fergie, Tall Paul, Just Jack, The Bravery and The Enemy.
Great motorway links (Chester in 45 minutes, Liverpool in 1 hour) to allow commute to city areas.
Great rail links to Holyhead (to Dublin) and to Manchester (and Manchester Airport) and some direct trains to London.
For further North Wales Property information visit www.propertynorthwales.net
Cavendish Ikin Estage Agents North Wales