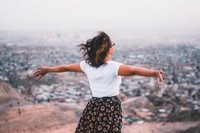 Addiction rehab is often referred to as drug rehab. This is a program that is designed to help people quit, and stay off any drugs or alcohol. This rehabilitation program can include an assessment, detoxification process, therapy, and aftercare.
Do I need to go to rehab?
If your use of drugs, or addiction is having a negative impact on your life, and/or your relationships, then rehab can help you. Drug abuse and addiction can be very costly – and on top of this it can affect your relationships, work performance, and physical health. If you're asking yourself the question 'do I need to go to rehab?', then it is very likely you do.
What addictions do rehabs help with?
Rehabs are there to help with all substance and drug addictions. The treatment to all addictions is similar as it involves the same processes. The brain needs to be trained to respond differently when it comes to cravings and triggers.
Some centres are just for alcohol abuse, but most treat different kinds of drugs. A lot of rehab centres have programs that have been adjusted to suit certain drug addictions, but will treat all.
How long will I be in rehab?
This is different depending on the patient and their needs. Different programs require different periods of time, and the same is said for the level of addiction. If you are more addicted to a drug, then a longer period of rehabilitation is necessary.
The most common length rehabilitation periods are; 30 days, 60 days, 90 days, and 120+ days.
Can I go to rehab if I'm slightly addicted?
It is important that people with any level of drug addiction find help. However, sometimes the best action plan is to find a counsellor or therapist that can help with substance abuse. Research has shown that this can be the best first step for people with a low or moderate level of addiction.
It is hard to determine your own level of addiction. Speaking to a specialist can explain how severe your addiction is, and give you a plan on how to move forward.
Will rehab cure my addiction?
Rehab cannot cure addiction, but it can give people the tools and knowledge to overcome cravings, and give them encouragement to stay on the right track.
Addiction isn't something you 'cure'. It is battling a chemical dependency alongside behavioural training. Helpful drugs have been created to alter the brain's chemical changes, but the rest, and what rehab focuses on, is making changes to behaviour. Rehab programs will also tackle psychological issues that could be contributing to drug abuse.
Is there a difference between detox and rehab?
Rehab is the full program that helps people recover from their substance addiction, whilst a detox is just one stage in that whole process. Detoxing is where the body is ridding itself of the drugs.
Detox periods will include symptoms of withdrawal. Detoxes can happen by 'quitting cold turkey' or using medications to gradually rid your body of the drug.