Kelford Dog Training School in , Denbighshire

Category : Pets
Address : Tai Uchaf, Moeladda

Denbighshire
LL21 9PS
Denbighshire
Telephone : 01492 460616
Fax :
Website : www.kelford.co.uk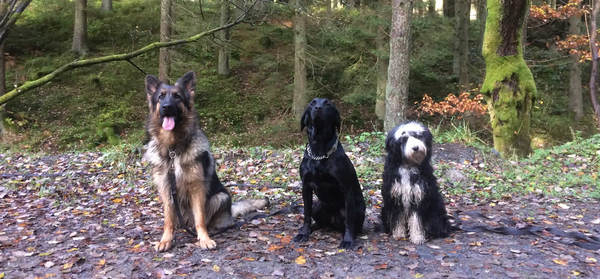 Kelford offer a wide range of services for dogs, gun dogs and puppy's.

Unique Dog Training Methods
All Breeds/ Combination Breeds catered for
Puppy-Adult-Veteran dogs trained
A variety of bespoke dog training options to suit all budgets and requirements
An exclusive family business established in 1978
Dedicated, professional, highly experienced and knowledgeable
canine/human therapists and trainers
Operating Nationwide, providing residential & home based training packages
World famous reputation, with clients from UK, Europe, America,
Asia and Russia
Clientele including celebrities, nobility and other high profile clients
Discretion and confidentiality guaranteed
Luxurious dog training holidays and breaks in a breathtaking environment
Family friendly, all ages and abilities sympathetically trained
Open all day every day throughout the year
Gundog & HPR Training. All of our claims of successfully training Gundogs for over 30 years are true. Genuine working gundogs have been part of our lifestyle for many years.
---
Please Help

Does this Listing belong to you or do you have time to improve or correct any aspect of the information here? Anyone can submit changes to this listing, all submissions are then checked by our site moderator before going live.
This website directory thrives on your submissions and support.
If you would like to edit or amend any of the details, click Edit this entry.

If you know of any other interested parties whom would appreciate and benefit from being listed here please click


Please help us spread the word about http://northwales.gogledd.com by linking to us.
0 Click Throughs, 1993 Page Views